#ShesGotVerve - Why We Love The Queen
She's ALWAYS on time

She's done more for charity than any other monarch in history.

To this day, Queen Elizabeth II remains the only female member of the royal family to join the military and is the only living head of state that has served in World War II.
She was shot at a 6 times and didn't bat an eye...
Because the rest of the U.K. was living on rations at the time of her wedding she collected clothing coupons to get fabric to make her dress.

She placed 13 prime ministers placed into power during her reign

There are 23 different life size models of her at Madame Tussauds Wax Museum
She does not have a driving licence and is the only person in the UK allowed to drive without a number plate on her state car.
"I have to be seen to be believed." — Queen Elizabeth
She has visited 117 countries – 2/3s of all the countries on the planet!

She and Prince Philip have been married for 69 years

She's given birth to and raised 4 children
It is rumoured that she consumes 6 units of alcohol per day (A gin and Dubonnet before lunch, with a slice of lemon and a lot of ice. A martini at lunch and a glass of champagne in the evening - I only count 3 but maybe they're doubles…) which by the UK government's standards makes her a binge drinker

There have been 7 Popes during her reign and she's met them all)

She doesn't need a passport because all British passports are issued in her name
She met James Bond

She's 5 feet 4 inches tall

Her favorite cake is honey and cream sponge.

During her reign there have been 12 U.S. presidents and she has meet them all except for L.B.J..

Her full title is: Elizabeth the Second, by the Grace of God, of the United Kingdom of Great Britain and Northern Ireland, and of her other Realms and Territories Queen, Head of the Commonwealth, Defender of the Faith.

She's wise, woke and constantly "evolving"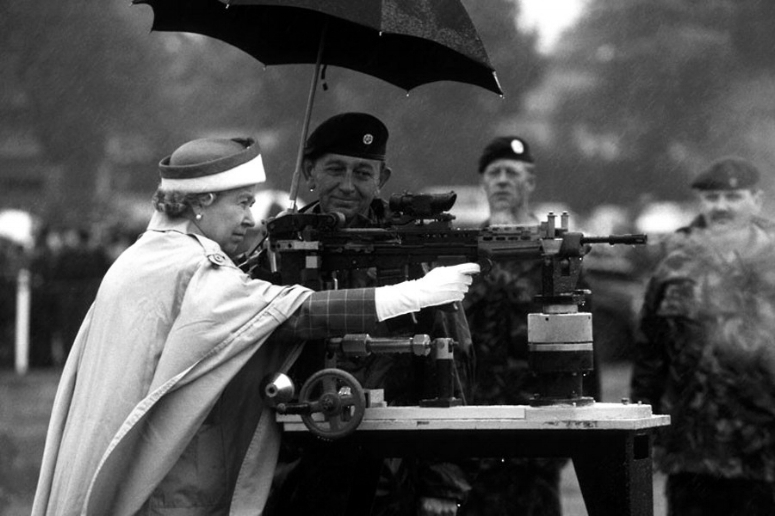 "Good memories are our second chance at happiness." - Queen Elizabeth
We fucking love her….. #ShesGotVerve