Tits & Tats Take II | VERVE Feminist Tattoo Event
On Saturday 16th September, armed with sammies, snacks and of course prosecco, VERVE once again welcomed in 21 kickass feminists who got inked a total of 10 times, including our very first mother-daughter tattoo!
Safely in the hands of creative genius Laura Grove, we settled in for a day of woman-powered discussion, drinks and inks.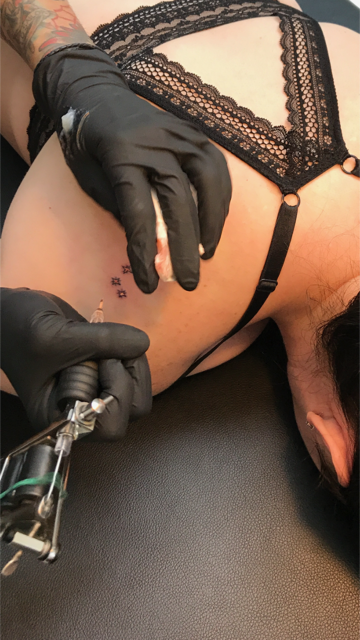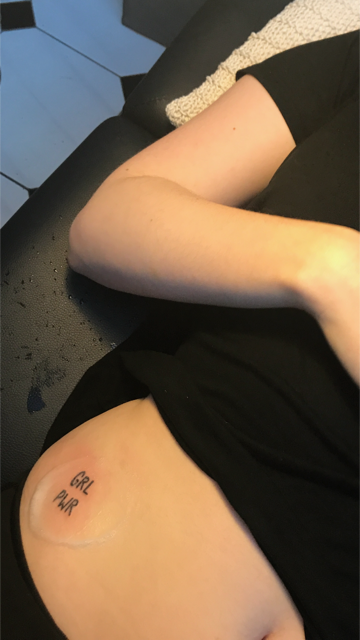 Claire got a beautiful homage to her favourite childhood story, Follow the Drinking Gourd.
Erin and Chloe immortalised their feminine power with 'WMN PWR' and 'GRL PWR' respectively...
Karine's courage flowered as she got a beautiful magnolia inked on her wrist…
Mandy and Siany were perfectly in balance with their mother/daughter Om symbol/lotus flower tattoos...
Inspired by Erin's affirmation of equality at Tits & Tats I, Sinea got an = symbol inked on her ring finger...
Gina was decorated with an amazing floral venus symbol, the lines representing her and her sisters...
Helena took her positivity to new levels with + + on her side...
... and Alyssia's determination got her 'nevertheless she persisted' written on her thigh.
We also got to meet the awesome Verity Cox, co-owner of dive bar Blondies in Clapton. Watch out for future VERVE x Blondies collaborations...
Tits & Tats II was incredible. It was a pleasure meeting so many of you wonderful people for the first time, and seeing some of our regular Vervelles again. If you're interested in getting inked by Laura at our next event, you better sign up to our email and RSVP real quick because spaces are running out…