World Refugee Day 2017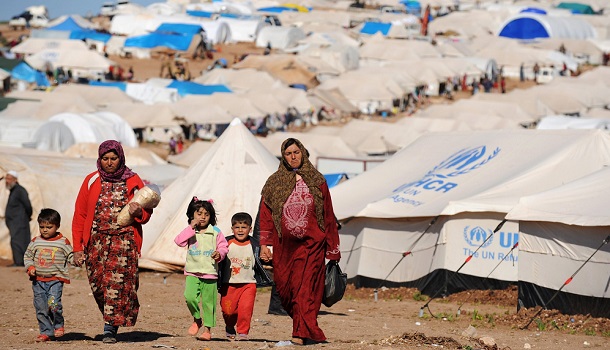 Every minute 24 people flee their homes with only the clothes on their backs.
The United Nations' (UN) World Refugee Day takes place on June 20 every year and its purpose is to acknowledge the perseverance, sacrifice, and bravery of women, men and children who have no other choice but to flee their homes because of war, persecution, famine and violence.
There are 5 categories of displaced people:
Refugees - A person who has fled his or her home and country owing to "a well-founded fear of persecution because of his/her race, religion, nationality, membership in a particular social group, or political opinion", according to the United Nations' 1951 Refugee Convention. Many refugees are in exile to escape the effects of natural or human-made disasters.

Asylum seekers - People who say they are refugees and have fled their homes as refugees do, but their claim to refugee status is not yet definitively evaluated in the country to which they fled.

Internally Displaced Persons (IDPs)- People who have not crossed an international border but have moved to a different region than the one they call home within their own country.

Stateless Persons - People who do not have a recognized nationality and do not belong to any country. Statelessness situations are usually caused by discrimination against certain groups. Their lack of identification — a citizenship certificate — can exclude them from access to important government services, including healthcare, education or employment.

Returnees - Former refugees who return to their own countries or regions of origin after time in exile. Returnees need continuous support and reintegration assistance to ensure that they can rebuild their lives at home. *****
The 1967 protocol is a series of provisions that all refugees are entitled to, such as standards of treatment equal to those granted to other foreign nationals, while at the same time defining the obligations of refugees to their adopted country.
The non-refoulement principle states that a refugee should not be forced to return to a country where serious threats to their life or liberty continue to exist. The principle also addresses the need for additional rights the longer they reside in the host country. A refugee's voluntary repatriation to their country of origin is more often than not seen as the optimal outcome possible.
"Our responses to refugees must be grounded in our shared values of responsibility sharing, non-discrimination, and human rights and in international refugee law, including the principle of non-refoulement." — UN Secretary-General, Ban Ki-moon
It is important to note that none of these protections can be claimed by refugees who are regarded as a "reasonable" danger to the security of their host country, who've been convicted of a felony or its equivalent, or are seen as a threat to the community.
The rights contained in the 1951 Convention include:
The right not to be expelled, except under certain, strictly defined conditions;

The right not to be punished for illegal entry into the territory of a contracting State;

The right to work;

The right to housing;

The right to education;

The right to public relief and assistance;

The right to freedom of religion;

The right to access the courts;

The right to freedom of movement within the territory;

The right to be issued identity and travel documents.
World Refugee Day's intent is to recognize the contributions refugees make to their host communities. Amnesty International and the International Rescue Committee (IRC) observe the day in a number of ways, including actions such as:
Protests against using former prisons to detain migrants and asylum seekers.

Screenings of films about the lives of asylum seekers living in a western country.

Visiting asylum seekers in detention to offer moral support.

Writing letters or petitions to governments on the treatment of asylum seekers in detention.
This June 20th let's tell the world's leaders that we are in solidarity with refugees by signing the UN Refugee Agencies #WithRefugees petition which demands that governments work together and each play their part in ensuring refugees the following rights:
Ensure every refugee child gets an education.

Ensure every refugee family has somewhere safe to live.

Ensure every refugee can work or learn new skills to make a positive contribution to their community.
I hope we can all agree that what we consider the most basic of human rights should be extended to every woman, child and man who've made the terrifying and perilous journey to escape the horrors of conflict, starvation, captivity, and persecution in their home country.
Resist + Persist + Assist